Below are the thirteen easy steps in rental property. Read on to learn.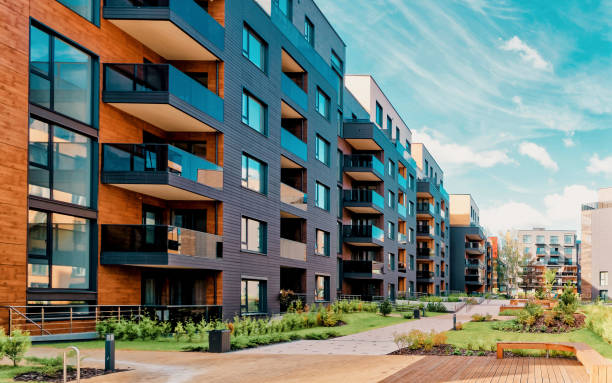 1. Find The Right Location For Your Rental Property.
The location of your rental property is important for several reasons. It will affect things like the type of tenants you attract, the amount of rent you can charge, and the overall upkeep of the property. Therefore, it's important to take your time when choosing a location for your rental property.
2. Research The Local Market.
Once you've chosen a location for your rental property, it's time to start researching the local market. This includes things like finding out what types of properties are in demand, what prices are being charged for similar properties, and what amenities are most important to renters in the area. This research will help you price your rental property competitively and attract the right tenants.
3. Find A Good Property Management Company.
Unless you're experienced in managing rental properties, it's a good idea to find a reputable property management company to help you with the day-to-day tasks of being a landlord. A good property management company will screen tenants, collect rent, handle maintenance and repairs, and generally make your life as a landlord easier.
4. Purchase The Right Insurance.
As a landlord, you're responsible for the safety of your tenants and their belongings. Therefore, it's important to have the right insurance in place in case of any accidents or damages that occur on your property. Be sure to speak with your insurance agent about the specific coverage you need for your rental property.
5. Draft A Lease Agreement.
Once you've found a tenant for your rental property, it's time to draft a lease agreement. This document should outline the rights and responsibilities of both the landlord and the tenant, as well as any rules or regulations that apply to the property. Be sure to have an attorney review your lease agreement before you sign it.
6. Collect Rent Payments.
As a landlord, one of your main responsibilities is collecting rent payments from your tenants. There are a few different ways to do this, but the most important thing is to be consistent and timely in your collections. You may also want to consider setting up automatic rent payments so that you don't have to chase down late payments each month.
7. Handle Maintenance And Repairs.
Another key responsibility of being a landlord is handling any maintenance or repair issues that arise on your property. This includes things like fixing broken appliances, making sure the plumbing is in working order, and addressing any other problems that may come up. While you can do some of this work yourself, it's often best to hire a professional to handle larger or more complex issues.
8. Respond To Tenant Complaints.
No matter how well you manage your property, there will inevitably be times when tenants have complaints or concerns. It's important to respond to these complaints in a timely and professional manner. This shows your tenants that you're committed to their satisfaction and that you're open to addressing any problems they may have.
9. Enforce The Rules And Regulations.
As a landlord, it's your responsibility to enforce the rules and regulations that are outlined in your lease agreement. This includes things like making sure tenants keep the noise down, don't damage the property, and follow any other rules that you've set forth. If tenants violate these rules, you may need to take disciplinary action, up to and including eviction.
10. Inspect The Property Regularly.
To make sure your rental property is being properly maintained, it's important to inspect it regularly. This gives you a chance to address any issues that may have arisen since your last inspection and ensures that your tenants are keeping the property in good condition.
11. Stay Up To Date On Landlord-Tenant Laws.
Landlord-tenant laws are always changing, so it's important to stay up to date on the latest developments. This helps you avoid any legal problems that could arise from not following the latest rules and regulations.
12. Keep Accurate Records.
As a landlord, it's important to keep accurate records of all transactions, including rent payments, maintenance and repair costs, and other expenses. This not only helps you stay organized but also protects you in case of any legal disputes that may arise.
13. Hire A Lawyer.
Finally, one of the best things you can do as a landlord is to hire a lawyer who specializes in landlord-tenant law. This gives you someone to turn to with any legal questions or problems that may come up.
By following these 13 easy steps, you can be sure that you're well on your way to becoming a successful landlord. Just remember to always put your tenants' needs first and to stay up to date on the latest landlord-tenant laws.
Click here if you want to have a copy of the rental property schedule.