Everything you've heard is true: Your wedding day comes and goes so quickly. That's why preparation is key. 
Once you nail down your photographer (do this 11 months in advance!),  it's time to start thinking about your shot list. While your photographer will guide you on the moments they plan on capturing, it's important to know exactly what you want too. 
After all, you'll want to keep these memories intact with the perfect photo album. Get ready for your close up by taking a look at these pretty picture ideas you might want to include
Every good wedding photographer will have their own list of important moments to capture, but it's still a good idea to create your own, particularly if there are key elements or people you want to get a shot off. 
Talk to your clients about whether or not they take a shot list, depending on their style, some prefer to capture on the fly, while others may have their own template
We've put together a handy list that you can use as a starting point, but it's worth having a think about any extra shots that you might like to add, too. 
STUDY AND SCOUT THE LOCATION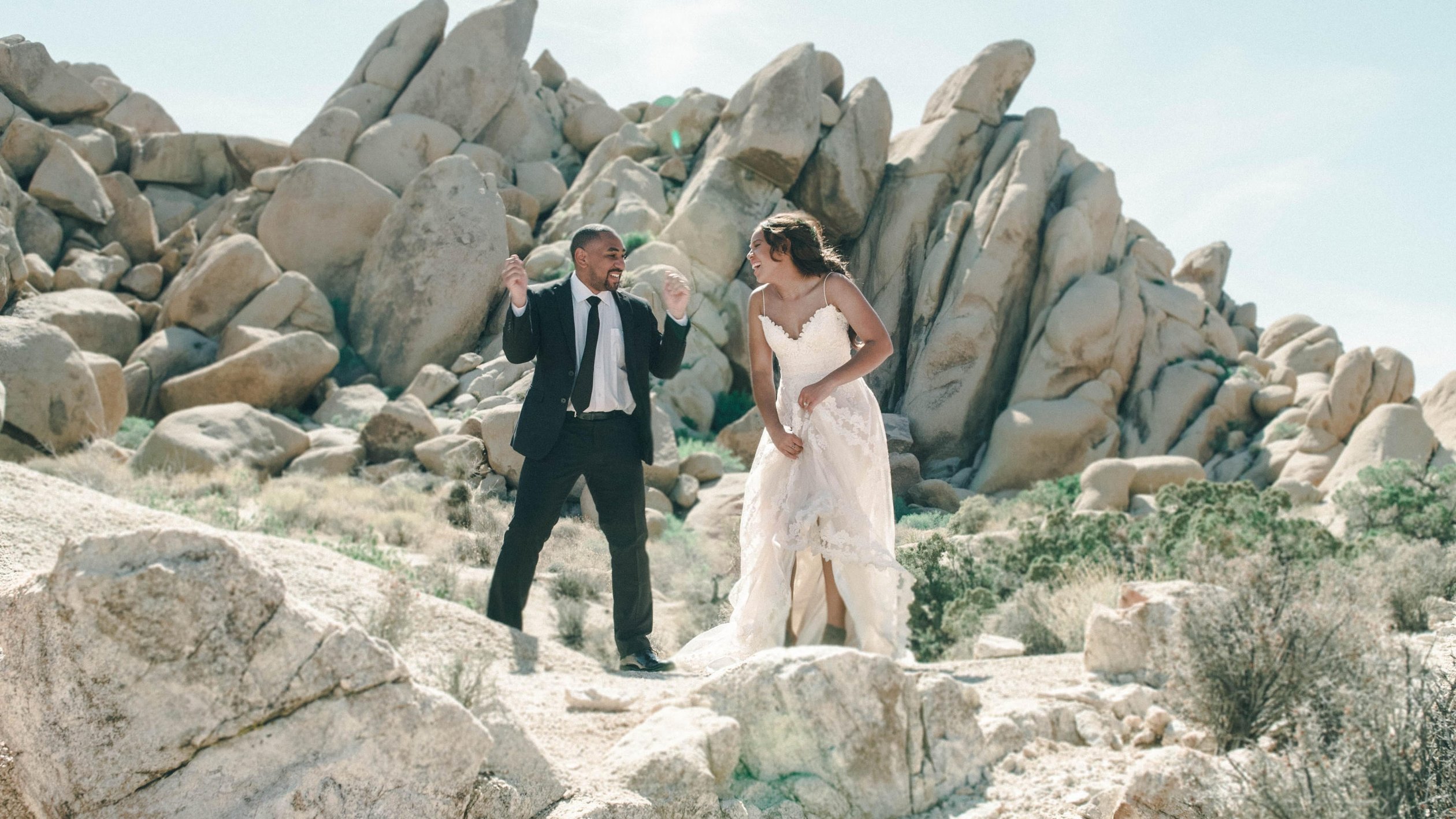 Maybe by a show of virtual hands, how many of us have ever been in a situation where we have gone to a location for a photo shoot only to find out that something unexpected like a marathon, construction or worse demolition, is going on that prevents you from using the space as you intended?
Visit the locations of the different places that you'll be shooting before the big day. While some of the Pros don't do this,  you will find it really helpful to know where you're going, have an idea of a few positions for shots and to know how the light might come into play. On one or two weddings I even visited locations with the couples and took a few test shots.
BE CREATIVE WITH YOUR SHOTS!
To make your prenuptial shoot extraordinary, challenge your ideas by going for something new for the both of you. Use art magazines and galleries, and even everyday life, to find inspiration and ideas you can add to the theme you already have in mind. 
Push yourself to think of unusual ways you can have beautiful photos and you'll be surprised at how creative you can be.
It is not enough to have a variety of ideas. You need to put them together into a cohesive concept that your photographer can develop and execute into stunning pictures. 
With the ideas you've gathered, trim them to their base essentials and see how you can string them all together into a single unified concept. 
It's better to work with an idea that is flexible rather than pushes for one that is limiting. As much as possible you and your partner should have equal inputs on the concept to make it comfortable and pleasing to both of you. 
You can also include shooting activities such as bucks night or bridal shower moments to create a variety. You can also offer your clients some bucks ideas in Sydney!
SHARE YOUR IDEAS THAT CAN HELP YOUR CLIENTS CONCEPT
Your interests are such a rich source of inspiration. 
They can be activities that you both enjoy, such as working out, cooking, visiting galleries or going to concerts. 
Or you can be inspired by your favourite movie, book, or music and incorporate it into your prenuptial shoot. Your interests will not only make you comfortable with being in front of the camera but will also make it enjoyable for both of you.
Every client is different and every photoshoot is unique. 
It gives the photographers to really get to know the clients so you can tailor the photoshoot to fit their personality. 
This not only ensures that they will have a good time but also that they will be more relaxed and happy during their photoshoot. 
For your clients, you can have a formal questionnaire that they fill out to describe their style and that of their wedding
 Do they want to have fun outside in a park? Or do they want to hang out at home with each other? The family photo session is tailored to their needs.